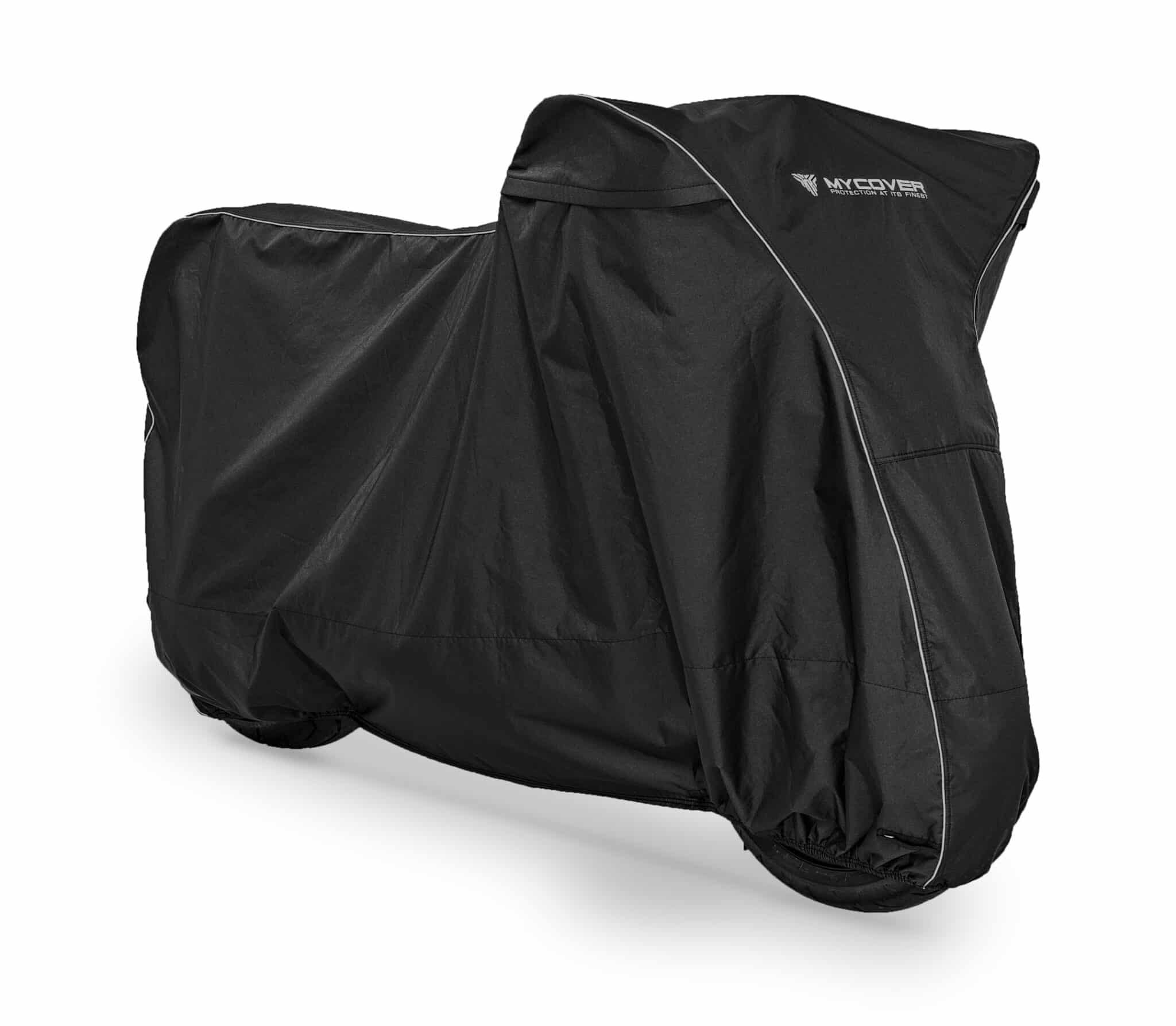 MYCOVER® – Protection at it's finest
The motorcycle cover – Developed in Germany
10x well thought-out functions: For reliable year-round protection and optimum value retention.
Extra robust material: Shock, scratch and tear resistant and additionally refined with a double nano-coating.
Unique in design: More than an ugly plastic bag! Brand-independent design in a distinctive shape from MYCOVER®.
Premium quality motorcycle covers
Experience the MYCOVER® quality
The motorcycle cover without compromise
Protection at the highest level!
Developed by bikers for bikers
We did not want to compromise for our bikes and after a long development period we set our own and new quality standard for our motorcycle covers.
We are guaranteed to be different!
No more cheap covers that hurt your bike more than they protect it! MYCOVER® is dedicated to the protection of your motorcycle and uses only high quality and tested materials.
Our vision
The second skin for your motorcycle
Protection for the whole year
The specially developed outdoor material is waterproof, breathable, cold and heat resistant, as well as weatherproof – your 360° all-round protection for all seasons.
More value retention
UV radiation bleaches the paint, damages trim parts, rubber components and speedometer displays. These become brittle, develop stress cracks, lose their color and have to be replaced. Protect your bike now!
Robust material
Even neighbors have a careless moment. Be prepared and protect your bike against unsightly scratches, dents, hail and paint chips with our extra durable and tear-resistant 300D material.
Drive more & clean less
Pollen dust, tree sap, water stains and bird droppings: a constantly dirty motorcycle – that's over now! Protect your motorcycle also permanently from rust, snow, ice, rain, dust and sand.
Cheap was yesterday!
Cheap covers scratch the paint, let your bike rust, cause mold and usually do not even last a season. That's over now – rely on quality from bikers for bikers!
MYCOVER® Premium cover by bikers for bikers
Special bikes deserve special protection!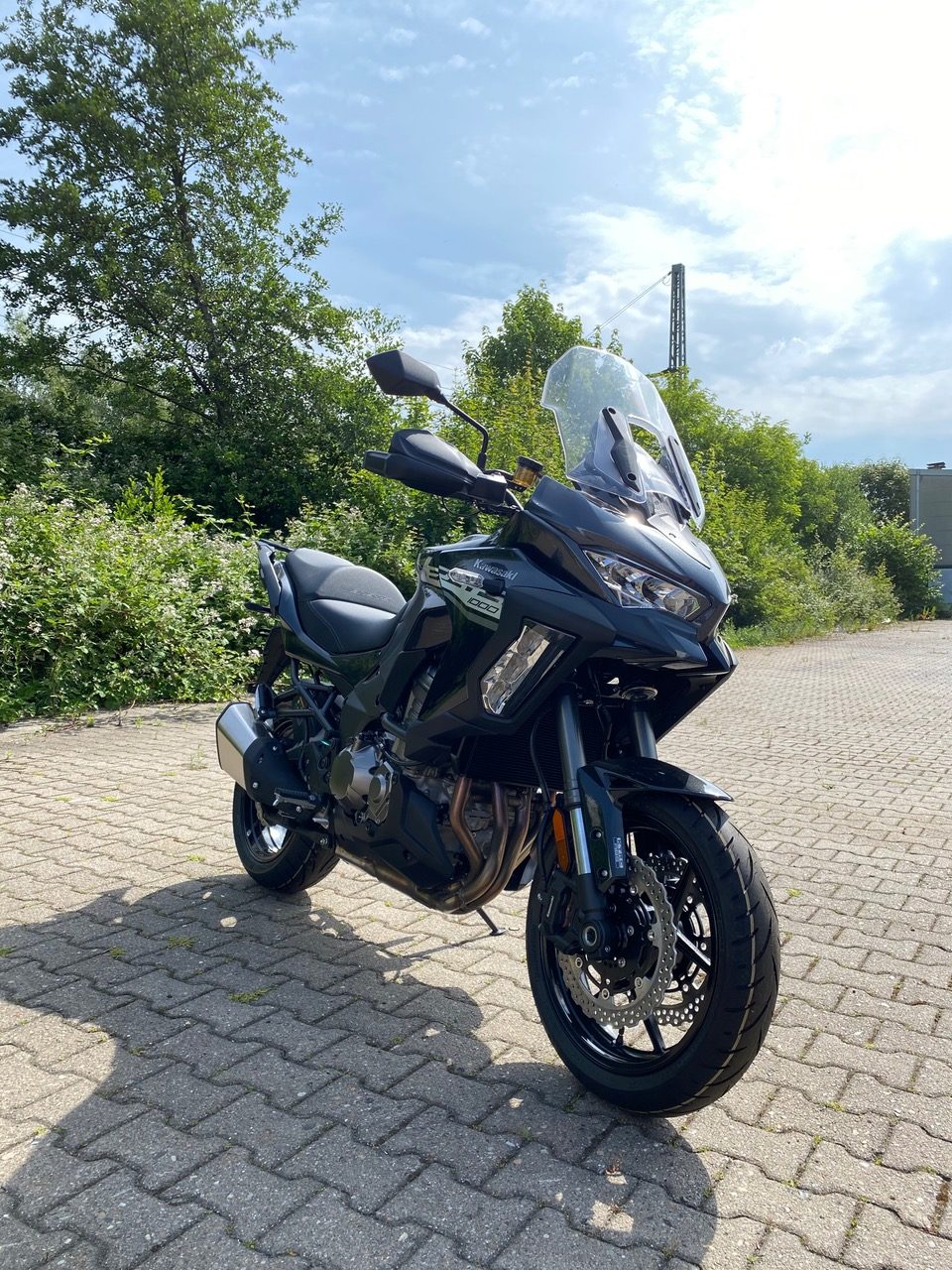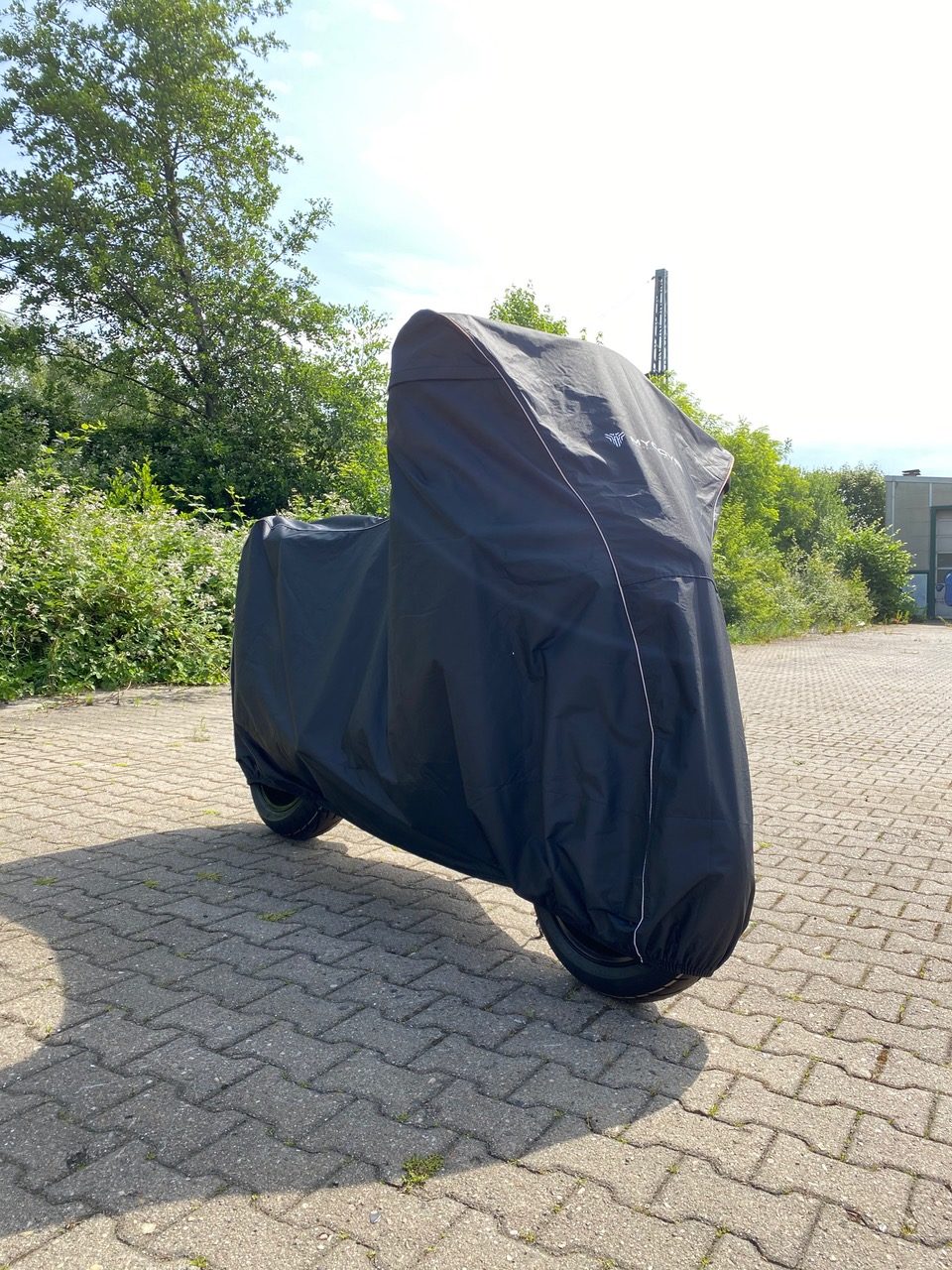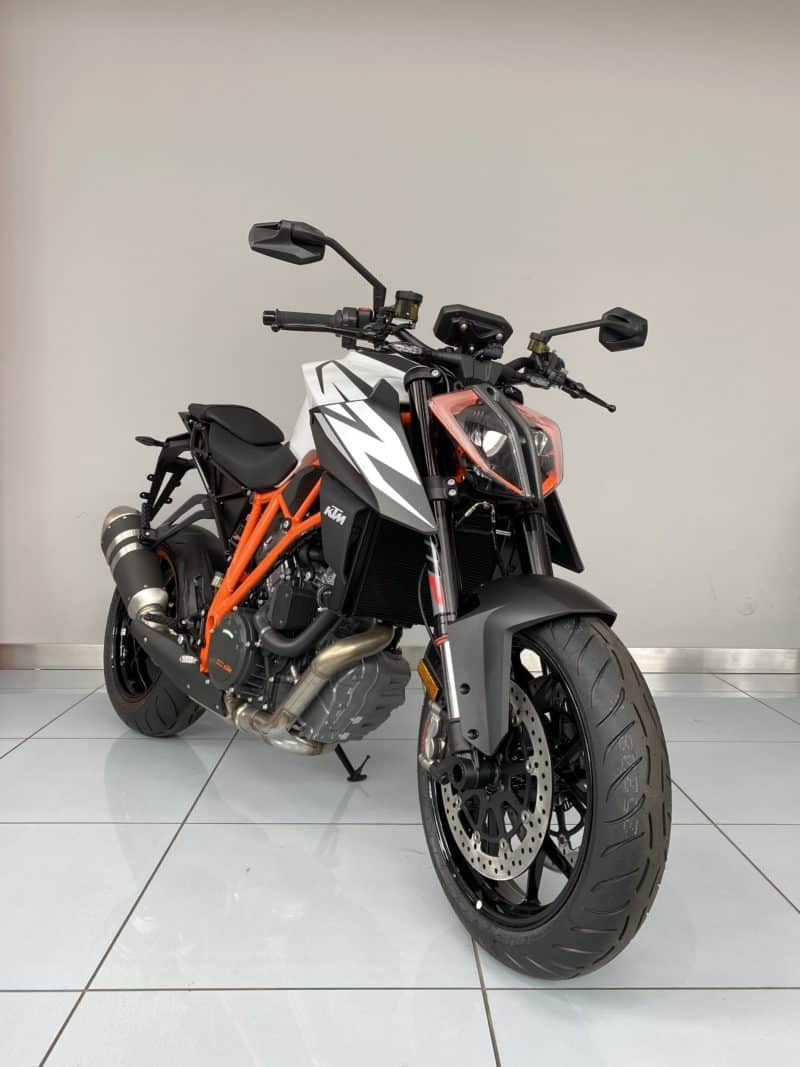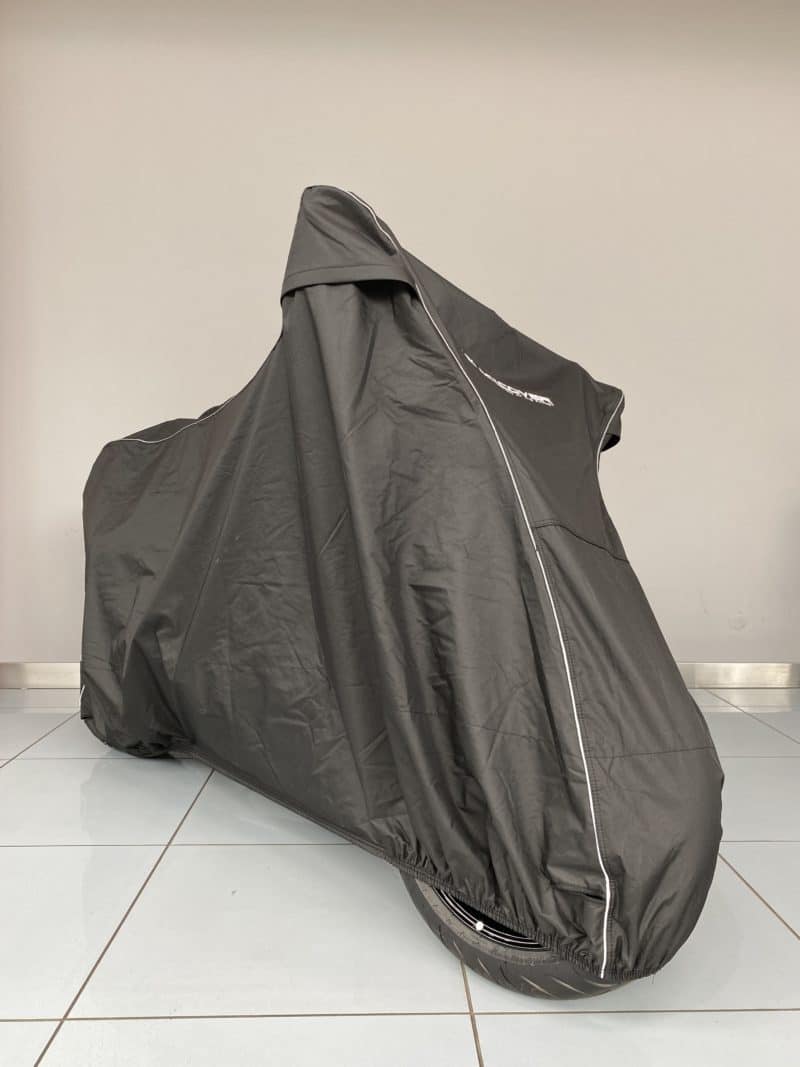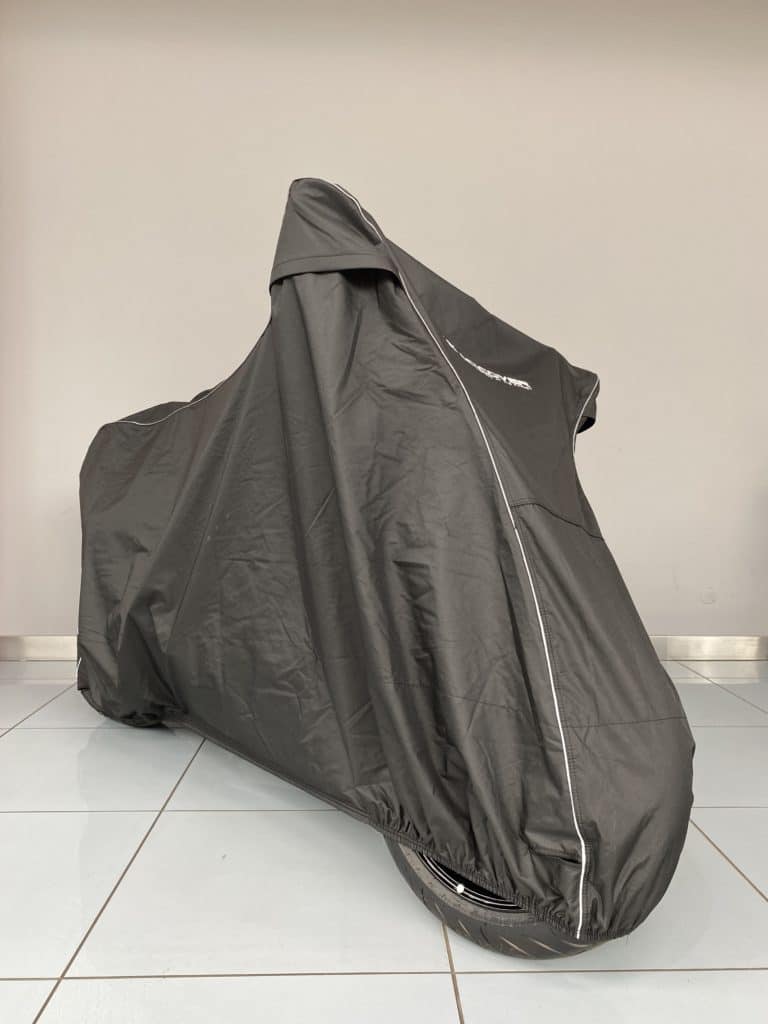 10 functions for optimal motorcycle protection
Weatherproof
The repellent and water resistant nano coatings provide optimal protection in any season rain, snow and moisture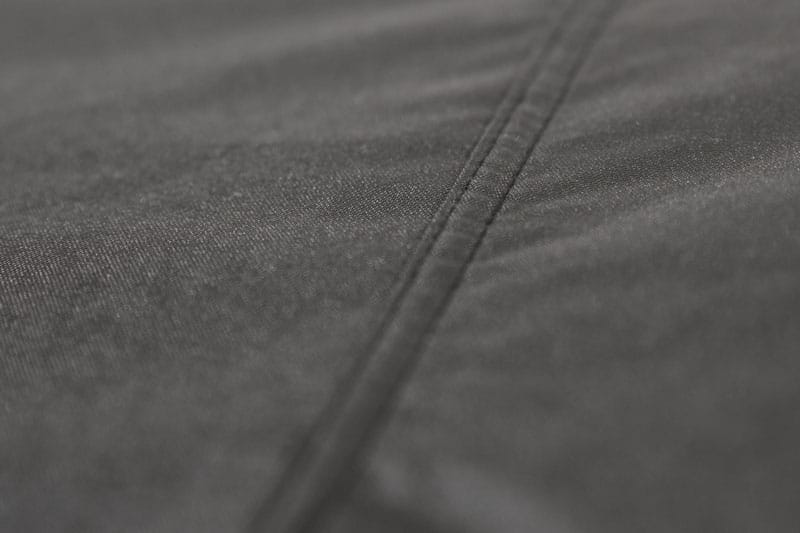 Scratch and UV protection
Our long time tested and extra strong 300D woven outdoor fabrics effectively protect the paint from scratches, dirt and UV damage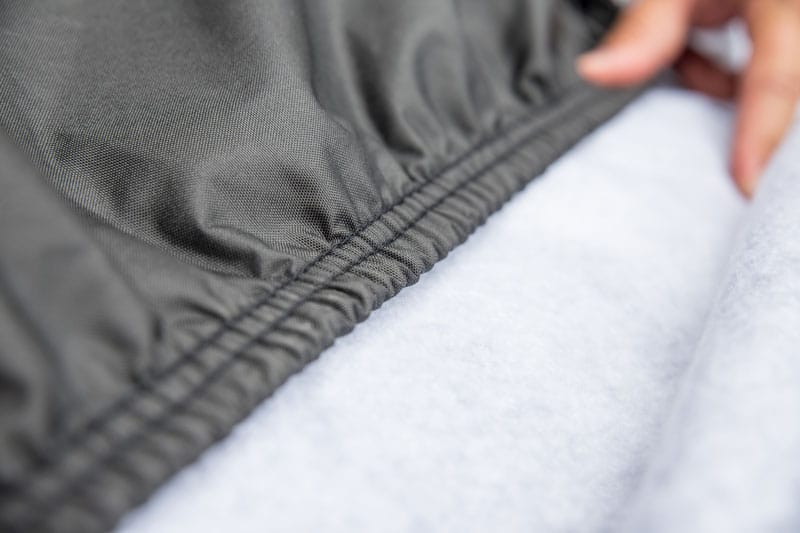 Elastic hem
For an optimal fit and reduction of frictional forces on the painted components, there is an elastic thumb on both sides
Soft inner lining
The extra soft inner lining minimizes scratching and contributes to the best possible value retention of your motorcycle
Heat protection
Special heat protection material reduces the risk of heat damage (up to approx. 200°C) and provides protection in the lower area of the manifold up to the muffler.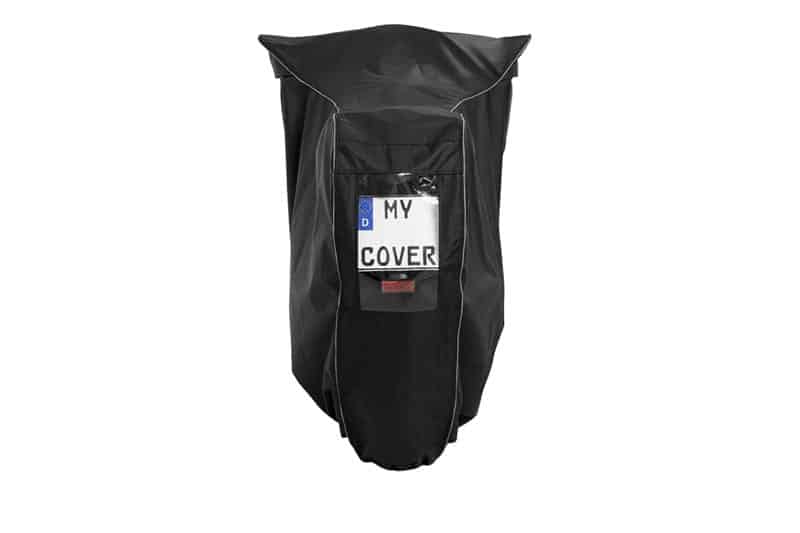 License plate window
According to § 10 ABs. 2 GZV and § 23 Abs. 1 StVO a viewing window is mandatory and in case of non-compliance even the tow truck threatens.
Reflective stripes
UHRS reflective stripes – Ultra High Reflection Stripes – for best visibility at night. The luminous particles provide maximum reflection in a distinctive design
Ventilation zones
To allow moisture to escape effectively and prevent rust, a specially processed ventilation fabric was sewn at the level of the exterior mirrors
Safety belts
Two quick-release straps significantly minimize windage and reduce friction to further protect sensitive components
Theft protection
The anti-theft device without rubbing plastic or aluminum rings provide extra protection for you, your rims, your bike and the cover
MYCOVER® Premium cover by bikers for bikers
Germany's popular bikers who trust in MYCOVER®
What other bikers say about MYCOVER®.
Your bike deserves more than a cheap cover?
Then choose MYCOVER® now!