MYCOVER® – By biker for bikers
Our Partner
Motorcycle dealers
Motorradhaus Kawasaki Hamburg – Germany's largest authorized Kawasaki dealer
One of the largest motorcycle dealers in Germany with over 300 motorcycles, scooters and quads directly in stock! Sales and rental of new and used vehicles from Kawasaki, Royal Enfield, Benelli, KSR and many other brands. It's worth a visit!
Website: www.kawasaki-hamburg.de/
"Big Point" The most sought-after and largest Honda motorcycle dealer in Speyer directly at the Technik Museum.
One of the largest motorcycle dealers in southern Germany with the brands Honda, Husqvarna and KTM. "With a passion for conversions, whether for the road or the race track" The Hocken-heimring is its home and home track and provides conversions at the highest level.
Website: www.bigpoint-motorrad.de
RSI Performance Motorsport – Passionate motorcycle tuning from the green Bavaria
One of the most popular KAWASAKI and Aprilia dealers, specializing in conversions and engine tuning, ECU flash programming and much more. Who wants a professional conversion can not get around the Bavarian professional!
Website: www.rsi-performance.de
Motorrad Technik Egestorf -Northern Germany's secret screwdriver tip for all brands
The motorcycle workshop in the Lüneburg Heath! "This motorcycle workshop stands for unique quality and high-class customer service. The in-depth experience from racing ensures excellent motorcycle service.
Website: www.motorradwerkstatt-mte.de
Bikers help bikers
BFFK e.V. – Bikers ride for children support with a lot of heart, love and boundless hope
The non-profit association BFFK e.V. – Biker fahren für Kinder e.V. – Supports needy children
Website: www.bffk-ev.de
Motorcycle Performance Sponsoring
Beinlich Racing Team Roto-Store
The IDM race tracks are our home! The Thuringian guys start again in the 300cc and 600cc Supersport class of the IDM and provide exciting duels on the ring.
Website: www.beinlich-racing-team.de
Product tests
Braking point – independent and honest product tests by motorcyclists
We were tested by Bremspunkt! Click here for a detailed long-term test of the Mycover motorcycle cover:
Experience before and after pictures and real biker feedback on Instagram
Be the first to see product tests, collaborations, offers and reels and experience exciting sweepstakes with other motorcyclists:
Instagram: http://www.instagram.com/mycover_protection/
More partners
SPC Elektronics
Swiss company specializing in the exclusive purchase of products in Switzerland.
Webseite: www.spcshop.ch
ABUS – Motorcycle locks
If you want quality, you can't go past motorcycle locks from ABUS. Whether solid chain and U-locks or brake disc locks with alarm and app connection.
Innovative technology for reliable motorcycle protection!
Website: www.abus.com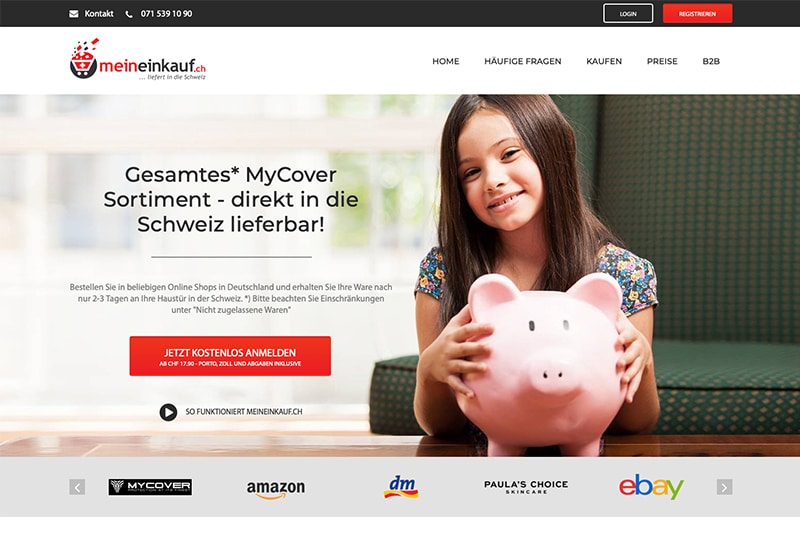 MeinEinkauf.ch
Now easy, uncomplicated and cheap with Meineinkauf.ch import orders in the MYCOVER online store to Switzerland.
Website: www.meineinkauf.ch
You are an influencer, have a website or a blog? Then benefit NOW from the MYCOVER® Partner Program