Premium motorcycle hood: What you should know about motorcycle hoods before buying!
To protect your motorcycle from the elements all year round, a high-quality motorcycle hood is essential.
From blazing sunshine with strong UV exposure, to deepest winter with frost and snow: motorcycle hoods must be able to do a lot to bring your bike safely through the whole year.
What you should look for before buying a good motorcycle hood and why the right fit protects you from damage to the motorcycle, you will learn here:
The material of a good motorcycle hood
In order to protect your motorcycle all year round, the material of a good motorcycle cover must be suitable for outdoor use in the first place.
The right material for your motorcycle hood should not only be durable (shock and tear resistant), but also UV and weather resistant. Additional protection is provided here by a repellent and water-resistant nano-coating, which – like the lotus effect – allows rain to roll off cleanly.
For long-term protection of your motorcycle, you also need a durable motorcycle hood, which ensures the value of your motorcycle over several years. The right base material for the hood is crucial here. But what material should you use?
The choice is great! There are a variety of different materials on the market that are suitable for various areas of application:
polyester
polyamide
polyethylene
Other microfibers
and many more
Polyester the fiber for optimal motorcycle hoods outdoor protection
For permanent outdoor protection, polyester has emerged as the synthetic fiber with the best properties.
It is tear-resistant and UV-resistant than polyamide. Only absorbs very little moisture and can dry more quickly.
In addition, polyester is very durable and breathable, which makes this material particularly suitable for outdoor use.
An important feature is the high UV resistance, so that the material is not degraded and damaged by the UV rays (a common problem with cheap motorcycle covers).
Even with polyester there are big qualitative differences! If cheap raw materials are used for the production of synthetic fibers, e.g. impure granules or granules stretched with cheaper material, this can significantly deteriorate the properties and especially the durability of the motorcycle cover.
The correct fit of the motorcycle cover
If you buy a motorcycle cover that is too big for your motorcycle, excess material will lie on the ground and will be in constant contact with moisture, dirt and grains of sand.
If there is no distance to the ground, the necessary air circulation is not created, through which moisture can be transported to the outside, thus preventing your motorcycle from rusting.
In order to fit as many motorcycles as possible under one motorcycle cover size, manufacturers unfortunately often dimension the motorcycle covers significantly too large.
After just a few weeks or months, the result is: severe rust damage, mold and pieces of fabric flapping (and causing scratches) in the wind.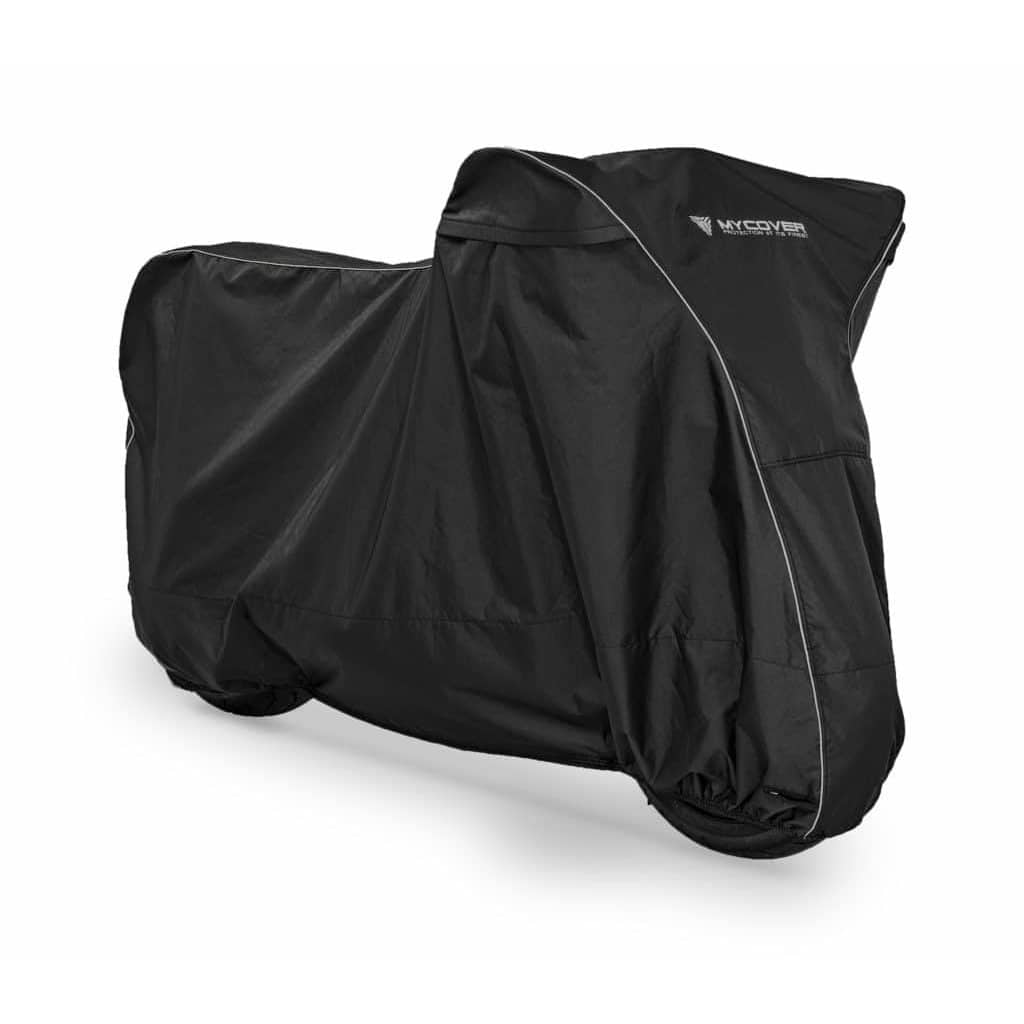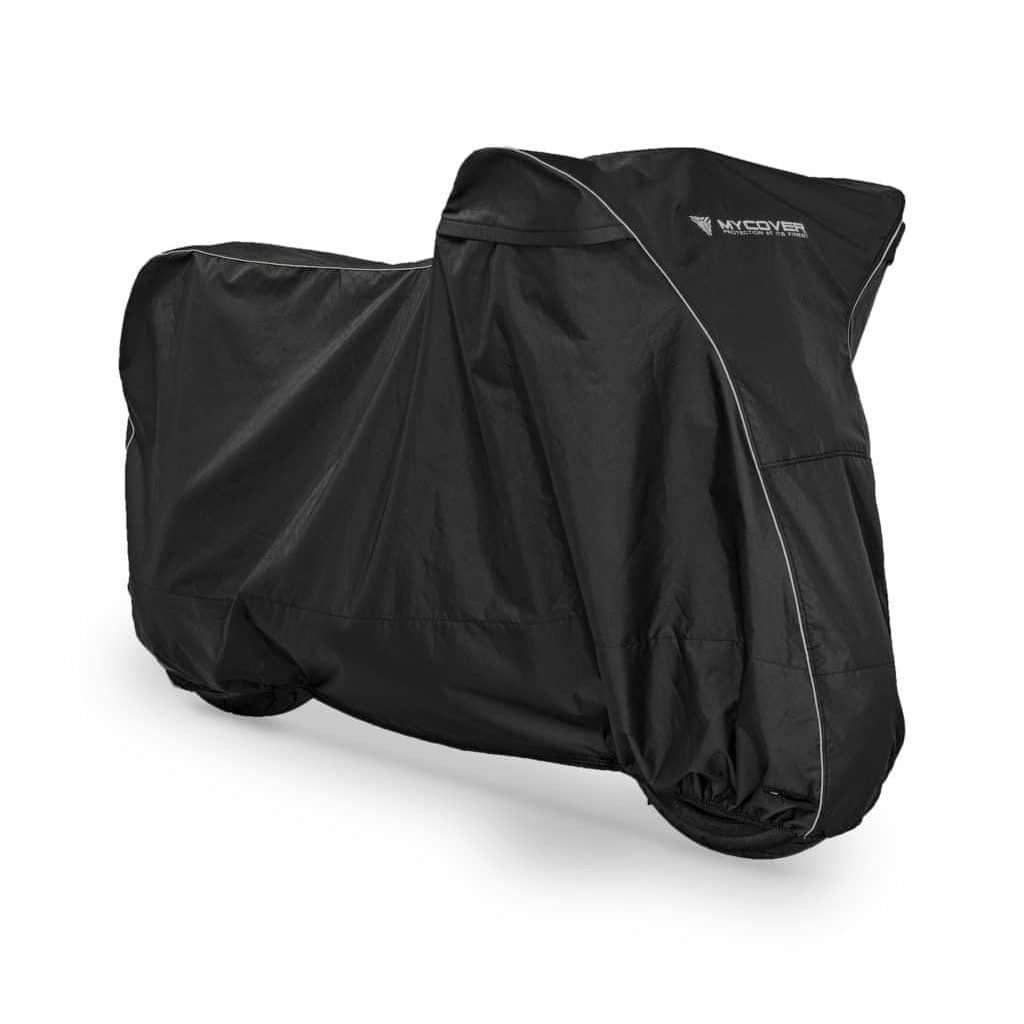 This is how your new motorcycle hood fits properly:
The fabric should not lie on the floor: a distance of 5-10 cm from the floor is recommended
Elasticated hems for a better fit
The general shape must match the type of motorcycle e.g. sports bike, tourer, chopper etc.
Important in wind: fastening straps on the underside
Matching motorcycle covers for your bike!
We at MYCOVER® have made it our task to be able to offer a suitable motorcycle cover for your motorcycle. Together with our biker community, we are constantly developing new sizes for an optimal fit on a wide variety of motorcycle models and types.
To find a suitable motorcycle hood for your motorcycle model quickly and easily, we have size recommendations for over 1,000 different motorcycle models.
---