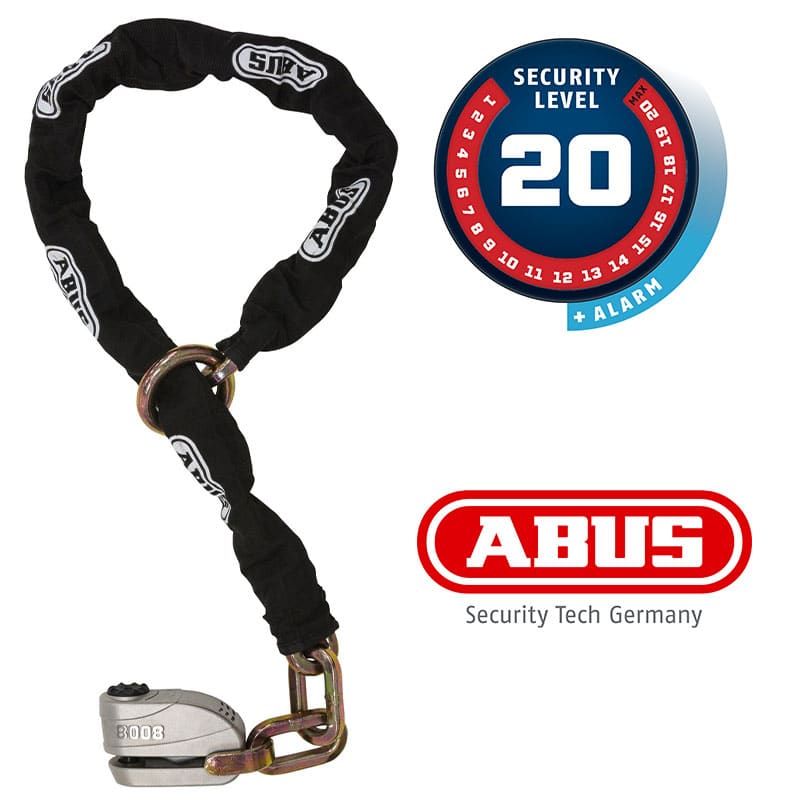 Features of the ABUS GRANIT™Detecto XPlus 8008 2.0 12KS Black loop
Combined brake disc lock with solid chain
Safety level 20 from 20
alarm function with min. 100dB
3D Position Detection – detects vibrations and the smallest movements in all three dimensions and triggers the alarm
Specially hardened 16 mm locking bolt
Technology from ABUS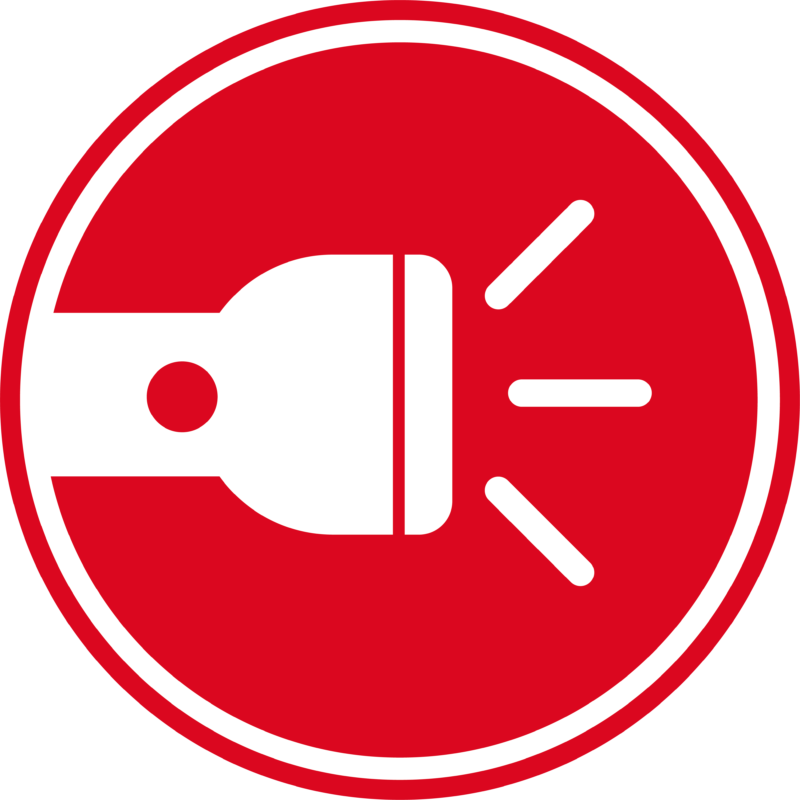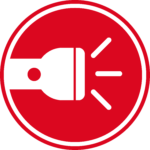 Lighting key
Lighting key included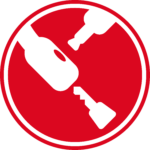 Closing constraint
Active locking with a key necessary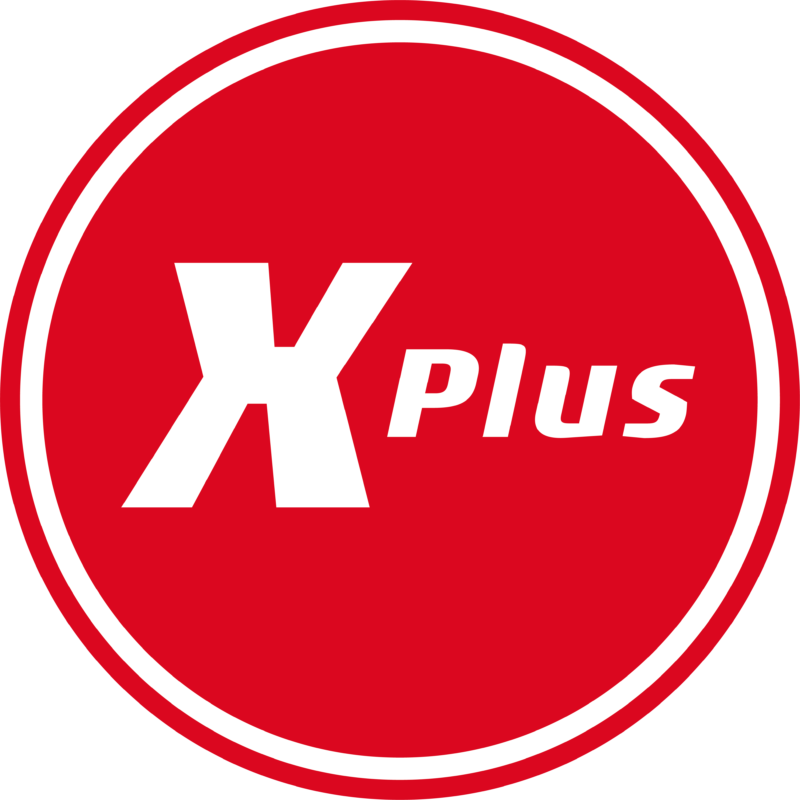 XPlus
Picking-resistant "XPlus" disc cylinder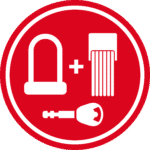 Uniform closure
Multiple locks can be operated with one key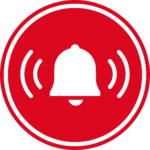 Alarm
Lock with 100 dB alarm function
ABUS GRANIT™Detecto XPlus 8008 2.0 12KS Black loop
The most massive and intelligent motorcycle lock chain combination for all motorcycles and bike lovers.
Chain lock combination for ultimate theft protection:
If you combine a high-quality brake disc lock with a strong chain lock (or U-lock) and a floor anchor, the thief is deterred to the maximum and faced with a real challenge.
All the advantages of the excellent anti-theft protection from the chain lock and brake disc lock category are combined here. It is therefore not possible to carry the motorcycle away and move it without an alarm, so that a flex or hydraulic bolt cutter must be used.
Our tip: If the protection of your own motorcycle is really important, you can prevent a lot with modern technology and with a proportionate investment of your money, you can really protect your beloved and expensive motorcycle. For this purpose, a WBA ground anchor, combined with a brake disc-chain lock combination, would be the best option to protect your motorcycle!
The advantages ABUS GRANIT™Detecto XPlus 8008 2.0 12KS Black loop
Very good protection against a high risk of theft
Lock-chain combinations are optimal for connecting motorcycles to fixed objects
2 in 1 lock – the lock can also be used separately from the chain
Recommended for securing high value motorcycles
Compact and easy to transport brake disc lock (e.g. in the rear)
Thanks to the 3D Detection System, the motorcyclist is warned by the stand when moving the motorcycle if the lock is still on the brake disc
ABUS XPlus cylinder for extremely high protection against manipulation, e.g. B.Picking
Audible and visual signals (multicolored LEDs) indicate battery and activity status
12 mm chain (loop) with textile hose to protect against paint damage
More value retention for your bike!
Does my bike fit the ABUS GRANIT™Detecto XPlus 8008 2.0?
First check whether your motorcycle is compatible in this list: Motorcycle model e overview (PDF)
If your motorcycle is not in the list, use the template to print out to check whether the brake disc lock is compatible with your brake disc:
Print out the template for your brake disc (PDF) (printer setting: scaling to 100% and then check the size of the printout with the measuring tape or set square.
Cut out the template and go to your motorcycle
Place the template on the brake disc and check
If the template fits: Then have fun with your new motorcycle lock!
scope of delivery
1x LED key + 1x key
12 mm chain (loop) with textile hose
1x ABUS code key card
transport bag
2x AAA batteries
operation manual
Frequently Asked Questions
How can I open and close the brake disc lock?

The ABUS GRANIT™Detecto XPlus 8008 2.0 can be easily opened with a key. 1x LED key and 1x standard key are already included in the scope of delivery.