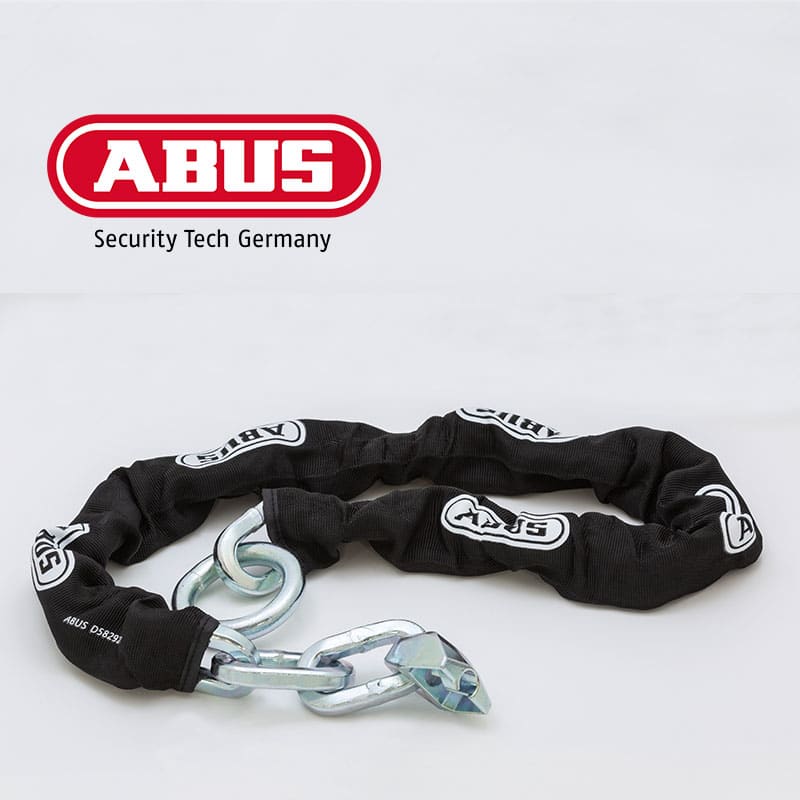 Loose chain for ABUS GRANIT™ Detecto SmartX 8078
12 mm replacement / accessory chain (loop) with textile sleeve to protect against damage to the paintwork
The chain is made of specially hardened steel
Optional for ABUS GRANIT™ Detecto SmartX 8078
Loose chain for the ABUS GRANIT™ Detecto SmartX 8078
You can optionally use the ABUS 12KS120 accessory chain, also known as a loose chain, as additional anti-theft protection for the ABUS Granit Detecto 8078 .
The advantages of a chain for the ABUS GRANIT™ Detecto SmartX 8078
Very good protection against a high risk of theft
The motorcycle can be attached to fixed objects, for example the WBA ground anchor or a lamp post
Recommended for securing high value motorcycles
More value retention for your bike!
Does my bike fit the ABUS GRANIT™ Detecto SmartX 8078?
Use the template to print out to check whether your motorcycle model is compatible with your brake disc:
Print out the template for your brake disc (PDF) (printer setting: scaling to 100% and then check the size of the printout with the measuring tape or set square.
Cut out the template and go to your motorcycle
Place the template on the brake disc and check
If the template fits: Then have fun with your new motorcycle lock!
scope of delivery
loose chain (without lock)
Frequently Asked Questions
How can I open and close the brake disc lock?

The ABUS GRANIT™ Detecto SmartX 8078 can be opened actively via smartphone app or, to save time, via automatic opening within a radius of 2 meters.
How long does it take to set up the ABUS SmartX APP?
Does ABUS collect user data from me through the ABUS SmartX APP?

No, ABUS is very transparent here and does not collect any user data with the APP ABUS SmartX (as of August 11, 2021)